Every Sort of Weather
A busy weekend on the hills for Limerick Motor Club members Gerard O'Connor, Philip O'Connor and Adam Craughan.
Round 3 & 4 of The Naylor Engineering Hill climb And Sprint Championship 2014 was based out of Ballyvaughan in County Clare. Clare Motor Club ran day one (round 3) on the famous Corkscrew Hill with all the tight twists and turns it proves to be a popular hill with the regular contenders!
Day 2 (round 4) was ran by Galway Motor Club and first time COC Aidan Connelly took charge of The Ballyallaban hill. Although this day would not prove successful for Limerick Motor Club Members.
Round 3 Corkscrew Hill
Philip O'Connor relative of hill regular Gerard O'Connor double drove The Formula Vee single seater owned by Gerard. End of day one Phillip was lying in a respectable 13th overall despite the bad weather taking its toll on the hill.
Gerard was up next and had a good clean run to finish day one 20th. A welcome result in such mixed weather conditions.
Round 4 Ballyallaban Hill
With practice going well for Gerard and Philip they weather was clearing up it was starting to looklike it was going to be a very good day.
Gerard said " Practice went well for myself and Phil. Adam was taking some time to adapt to the Cento".
Philip was first up and set a very good time everything was looking good after run 1!
Gerard took to the wheel of his Formula Vee and had a bit of a problem with understeer which introduced him to the infamous Burren dry stone walls. This would mark the end of round 4 for both Gerard and Philip. A pity as some encouraging times from the pair were seen on day one, And run one for Philip on Sunday.
Adam Craughan double drove The Cento ( Fiat Ciquecennto) with Gary Egan. Adam was beginning to enjoy his day when run 4 came around and his double driver put the car through the same wall as Gerard! A mixed weekend for Motor Club members on the hill for sure.
Philip finished an excellent 13th overall and first in class 5 in very varied weather at the Corkscrew on Saturday. Adam finished down the field in class 1
Sunday at Ballyallaban had Philip finish first in class again. Gerard was a non finisher after a visit to a wall on run 1. Adam improved one place in class 1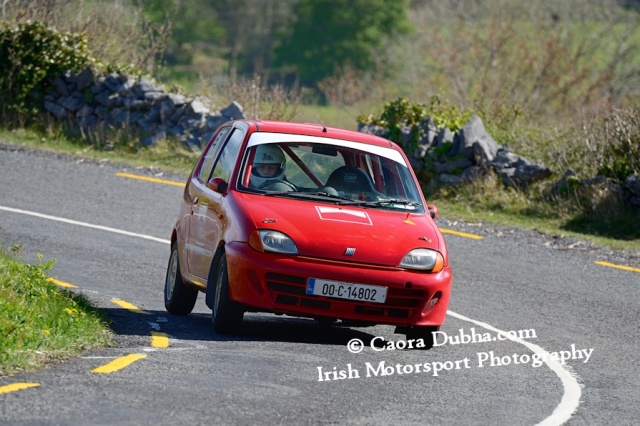 Adam Craughan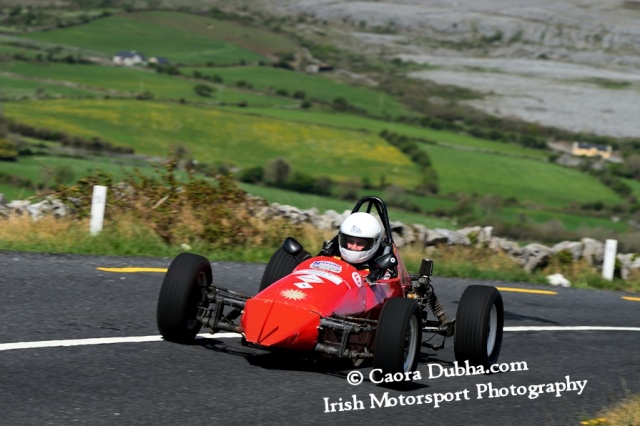 Philip O'Connor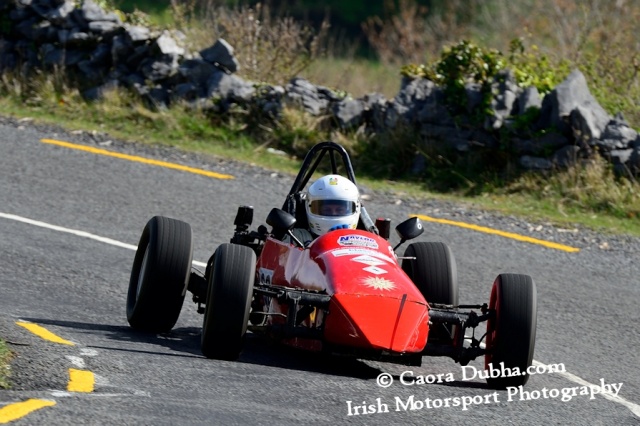 Gerard O'Connor